Service of arranging capital for the project

Reasons for using our services
Form of borrowing consultant is rich, could meet the customers' capital requirements.

The lending interest is flexible as the agreement between bank and enterprises

You will be free consulting about borrowing procedures when you use our services

You could use the property from the borrowing to mortgage,

Borrowing procedures is simple, fast and do not miss your business opportunity

Our staffs are professional, enthusiastic, and religious.
Borrowing Conditions:
Have Civil legal capacity, enough civil behaviors capacity and have civil responsibilities regarding as the procedures of law,

Have purpose to use the borrowing capital clearly and legally, whether is trading sponsor or developing investing business production,

Have clear financial status, enough ability to pay original capital or interest as the pledge in lending contract

Have no overdue debt in other credit organizations

Have investing projects, feasible projects on producing and business and feasible projects on paying debt.

Implement all procedures on guaranteeing the borrowing amount as the Government's regulations and guidance of State Bank and other regulations of bank.
Borrowing Types:
When enterprise has demand on adding unusual working capital, or has long business capital circle, the enterprise could consider borrowing every part up to each demand on using capital, could withdraw one or many times the borrowing capital to be suitable with capital using schedule. However, total amount in withdrawing times is not over amount which is mentioned in credit contract.

When you have demand to add the usual working capital, have the fast capital circle and have the usual borrowing and returning, you could register to borrow as credit limit.

If you have the demand to add the borrowing capital to implement the development investment projects on business and producing or the projects on serving life, enterprise can propose borrow as investment project.
Property that guaranteed loans
You could use the property from the borrowing capital to mortgage

Guaranty from the 3rd Party's property also is considered as guaranteed property

Real estate (house, land …)

Estate (good, machines, equipments, or transportation means)

Available documents (saving book, bonds, bills, certificate of deposit, and state loans…)

Guarantee by prestige of customer.
Document on legal personality
Including notarized copies of following papers:

Establishing decision( if any);

Certificate of business registration;

License( if any);

Direct import and export business license( if any);

Operation charter( if any);

The decision to appoint manager, chief accountant;

Meeting minutes of the board of directors( for joint stock company, joint venture company and so on) or authorized writing of capital joining members( for company limited, partnership company and so on) about authorizing lawful representative to carry out transaction relationship with banks: borrow, mortgage, pledge and so on( authorized content must be clear, specific).
Dossier on borrowing projects should show clearly:
Purpose on using the borrowing capital,

Explain effectively on the business and producing project,

Plan on payment original debt and interest (point out source to pay, time or period to pay debt)
Dossier on business status or financial ability before date when customer or guarantor (if any) borrowed capital.
All reports on business and producing activities

Financial report ( latest 3 years and short report on financial status as from the beginning of financial year to borrowing time),

Other documents relate to business activities and financial situation (if any)

Dossier on property which guarantees borrowing amount,

Real estate: Certificate of house property and right of land use, certificate of land use

Estate: Property Registration Letter (as motor driving license), Financial Invoice, Custom Declaration, Purchase Contract, Certificate of holding property of authority/ office in charge (if any), or other certifications relate to the specialty of property,

Other documents: Construction Certificate (factory, workshop), the special using certificate on mortgage property issued by office in charge.
(Bac Viet Luat LawFirm)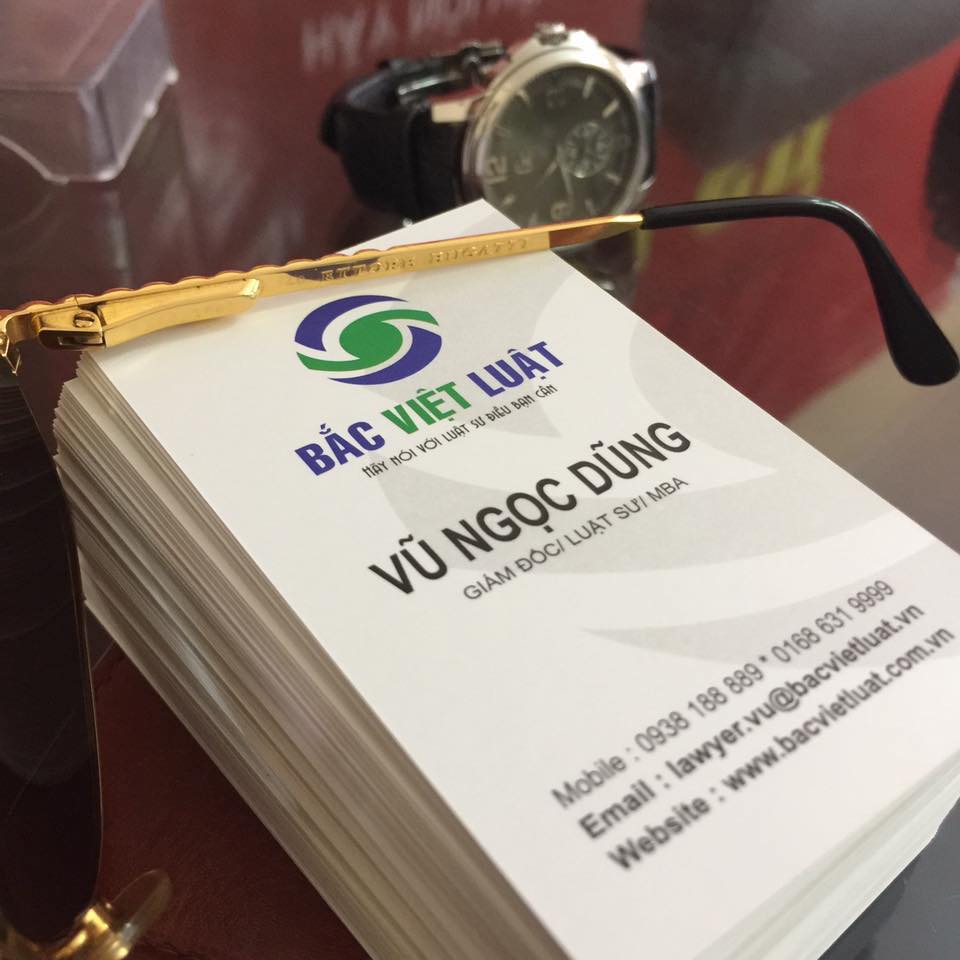 BVL LAWFIRM – BAC VIET LUAT
Ad: G3, Vinhomes Greenbay, Me Tri, Cau Giay District, Ha Noi City
Tel: (+ 84) 938188889 – (+ 84) 1686319999)
Email: dichvu@bacvietluat.vn – lawyer.vu@bacvietluat.vn
---------------------
" TELL THE LAWYER, WHAT YOU NEED"
M&A – LAW – CONTRACTS – IP – BRAND – INVESTMENT – LAND LAW
Hãy là người đầu tiên thích nội dung này!