M&A in Vietnam retain lustre for foreign investors

Hanoi (VNA) – Mergers and Acquisitions (M&A) activity in Vietnam is expected to become increasingly difficult this year due to the ongoing global financial
crisis but it will retain its luster for foreign investors, said the financial group, Pricewaterhouse Coopers (PwC) Vietnam.
Interest in Vietnam 's investment environment remains high as foreign investors continue to view the underlying long-term potential of the country's economy in a positive light, said PwC – the world's largest consultancy firm providing comprehensive legal advisory services alongside assurance, advisory and tax services.
PwC's January 19th report affirmed that fund management companies, as well as other commercial businesses, will continue to pursue and complete a significant number of M&A deals during 2009. In the view of recent changes to local legislation, PwC also expects an increase in foreign investment via M&A in those sectors that are now eligible for full ownership by foreigners, with retail being one of the sectors with the highest potential. Many joint ventures being established across various sectors under the previously more restrictive legal environment will be converted to wholly foreign-owned companies, it predicted. The company said that a number of deals that were initiated but not completed in 2008 are being closed in the first half of this year. Much will depend on the pace of the equitation of major corporations, such as MobiFone, and whether or not equitised SoEs such as Vietinbank and Sabeco agree to sell significant amounts of shares to foreign investors. "The size of these potential deals is such that they would have a significant impact on the overall value of deal activity," the report said. It appears likely that most investors will proceed with such deals more cautiously than they did prior to mid-2008, and that negotiations over pricing and specific deal terms will be generally tougher and more time consuming to wrap up. The level of M&A activity in Vietnam has undergone a process of steady development. However, whilst the total number of announced deals increased to 146, compared to 108 in 2007, the total value of these deals was just 1,009 million USD, which compares poorly to the 1,719 million USD that was achieved in 2007. The financial sector remains the most active followed by industries. Media and entertainment were another growth sector in 2008, accounting for 12 percent of all registered deals. PricewaterhouseCoopers Vietnam established offices in Hanoi and Ho Chi Minh City in 1994. It currently employs approximately 500 Vietnamese and foreign professionals. Earlier this year, the company won a Golden Dragon Award, co-organized by Vietnam Economic Times and the Foreign Investment Department under the Ministry of Planning and Investment to recognize and honor the success of foreign invested enterprises in Vietnam , and their contributions to the nation's economy.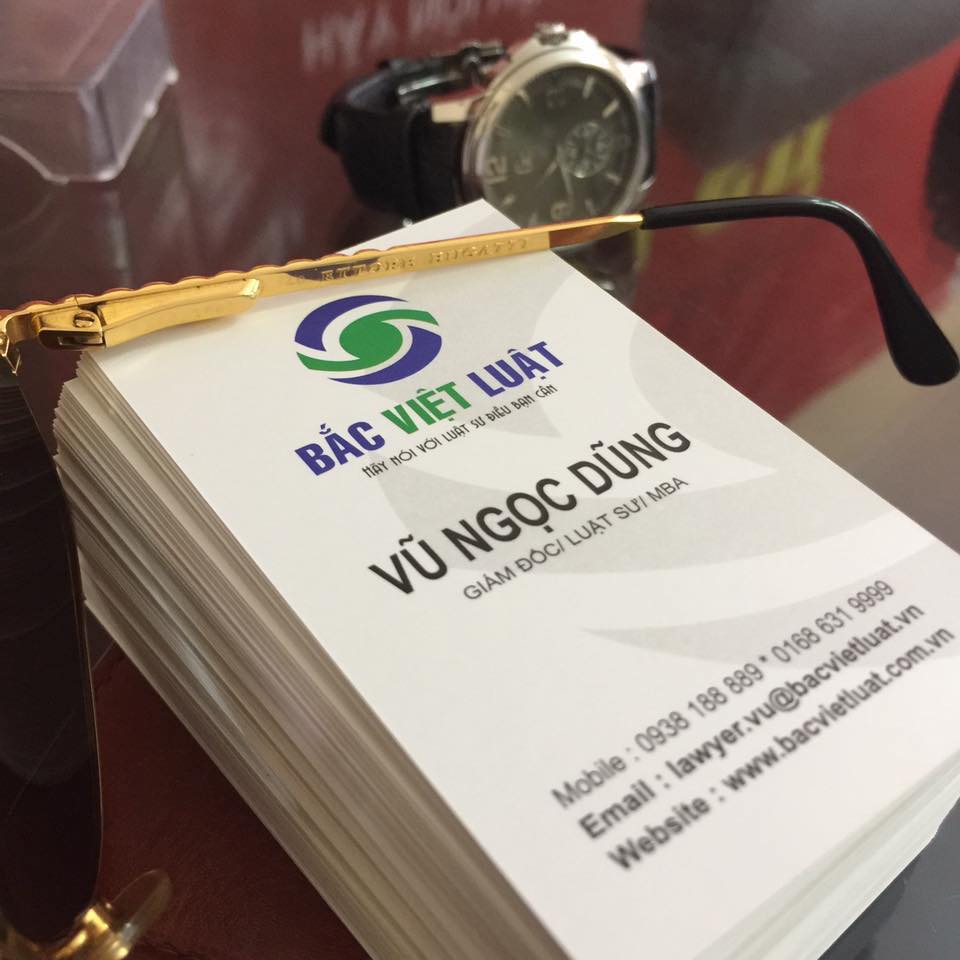 BVL LAWFIRM – BAC VIET LUAT
Ad: G3, Vinhomes Greenbay, Me Tri, Cau Giay District, Ha Noi City
Tel: (+ 84) 938188889 – (+ 84) 1686319999)
Email: dichvu@bacvietluat.vn – lawyer.vu@bacvietluat.vn
---------------------
" TELL THE LAWYER, WHAT YOU NEED"
M&A – LAW – CONTRACTS – IP – BRAND – INVESTMENT – LAND LAW
Hãy là người đầu tiên thích nội dung này!