BacVietLuat's service on the merger between two companies

One or more companies of the same type (merging
company) can be merged into another existing company (
merged company) by means of transferring all assets, rights, liabilities, and
interests into the merged company and the merging company will cease to exist

.
BacViet Luat is a business, investment, intellectual property consulting law firm in Vietnam, providing a lot of legal consulting services promptly and effectively. We will satisfy you with your request in merger consulting service.
1. Regulations on merger:
We consult Leaders of each company :
-To prepare the procedure and conditions to reach an agreement of the content of the merger;
-To negotiate and draft the merger contract;
-To use labour effectively;
-To understand the time limitation, proceedings, and conditions for transferring assets, stocks from the merging company to the mergered company.
2. Completion of company establishment
-Report and decision of the leaders about the merger;
-The notarized photocopy of the business registration certificates of both companies;
-The announcement of the merger;
-List of leaders;
-The charter of the company;
- Other necessary documents.
3. Representative to complete procedure
- To submit the application for merger to the Ministry of Planning and Investment;
- To verify the status of registration for merging;
- To receive the merging certificate at Ministry of Planning and Investment ( together with a representative of the company);
- To receive the seal certificate ( together with the representative of the company);
- To prepare to register the new taxation code for the company if the registration of the merger certificate leads to the change of taxation code certificate.
4. Commitment after establishment
- To draft and review the legal documents for the company to make them adapt to the merger;
- To supply the related documents if requested
- Support procedures during operation in Bacvietluat office
- Reduce 10% fee for the next service
----------------------------------------------------------------------------------------------------------------------
BVL LawFirm -Bac Viet Luat
Address: No 86, Pham Hung 7 Road, Me Tri, Tu Liem Dist, Ha Noi, Vietnam Phone: (+84)4.22397686 - 22155966 – 22156155
Mail: Ceo@bacvietluat.vn – dichvu@bacvietluat.vn - Website: www.bacvietluat.vn - www.sanduan.vn - www.duan.vn - www.luatsutoanquoc.com Hotline: 0938188889 – 01687696666 (Lawyer Vu Ngoc Dzung)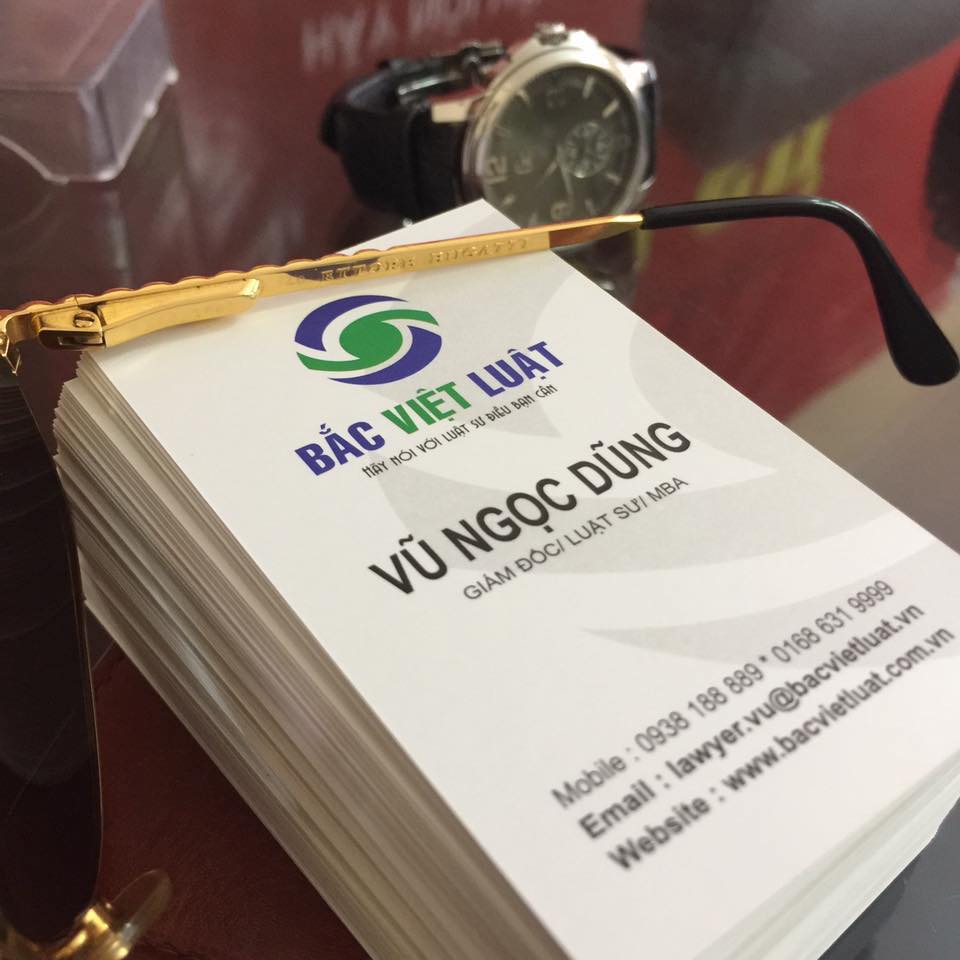 BVL LAWFIRM – BAC VIET LUAT
Ad: G3, Vinhomes Greenbay, Me Tri, Cau Giay District, Ha Noi City
Tel: (+ 84) 938188889 – (+ 84) 1686319999)
Email: dichvu@bacvietluat.vn – lawyer.vu@bacvietluat.vn
---------------------
" TELL THE LAWYER, WHAT YOU NEED"
M&A – LAW – CONTRACTS – IP – BRAND – INVESTMENT – LAND LAW
Hãy là người đầu tiên thích nội dung này!