Bac Viet Luat- Winning a gold medal for protecting consumers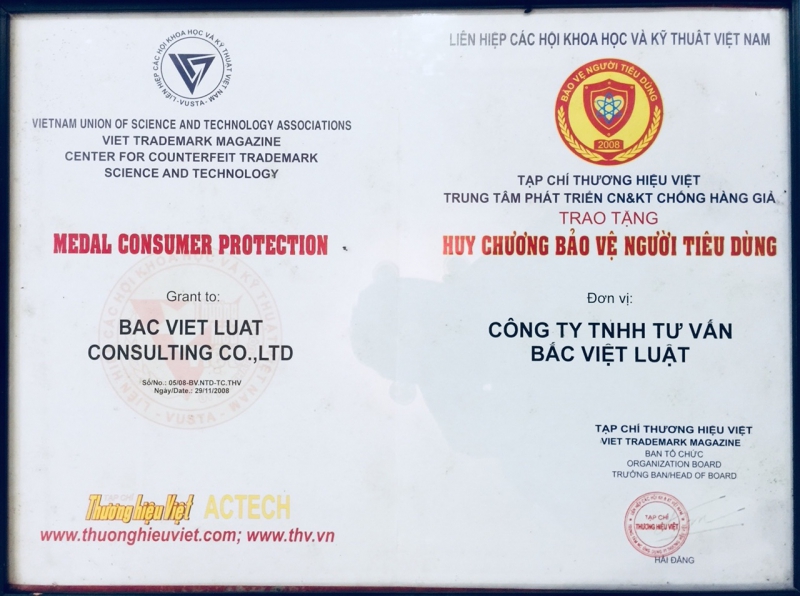 On 29/11/2008 at the building of National Assembly- Ho Chi Minh city, Law Office- Bac Viet Luat was honoured to receive a medal for protecting consumers by Viet
brandname magazine- center of development of anti-counterfeit technology and Science co-coordinately implemented and rewarded.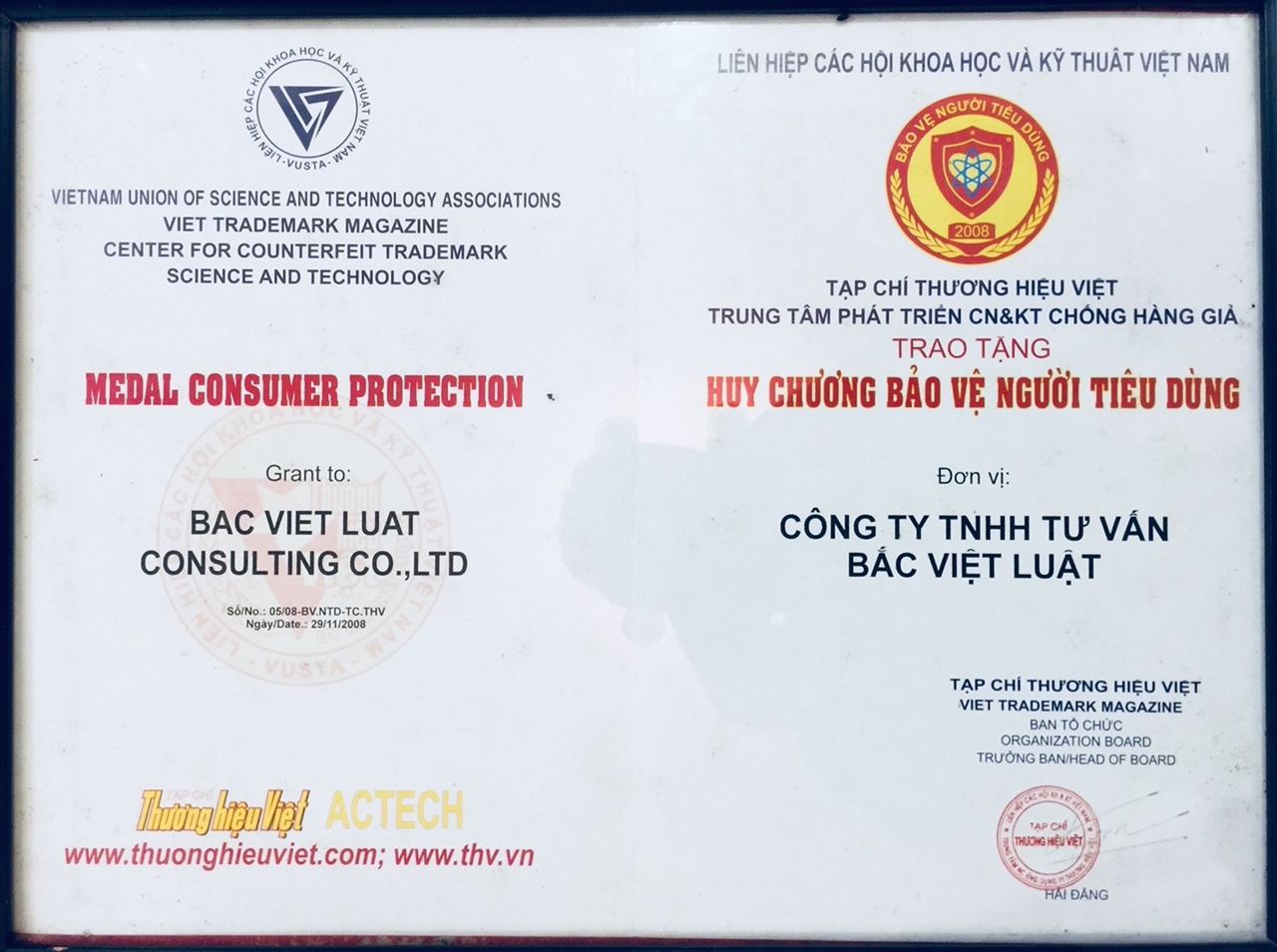 With legal service on quality of Vietnam Goods, we will conduct legal procedures on " Protecting consumers":
With a gold medal

for protecting consumers, Bac Viet Luat wil continue affirming quality of consulting service and protecting the brand name of manufacturers and consumers to avoid false goods, copied goods and low quality goods.
Gold medal- protecting consumers which Bac Viet Luat won will a motivation to upgrade quality of service for products that system of Vietnam enterprises have manufactered and to conduct procedures on quality protection of Vietnam Goods.
Bac Viet Luat and a team of excellent lawyers will contribute to anti-counterfeit revolution and consult brand names that are guaranteed with title"Vietnamese High Quality Goods" and guaranteed quality in the process of intergrating WTO
Setting up qualified brand name is also a target of Bac Viet Luat as participating in consulting Quality for customers.
On behalf of Bac Viet Luat
Director- lawyer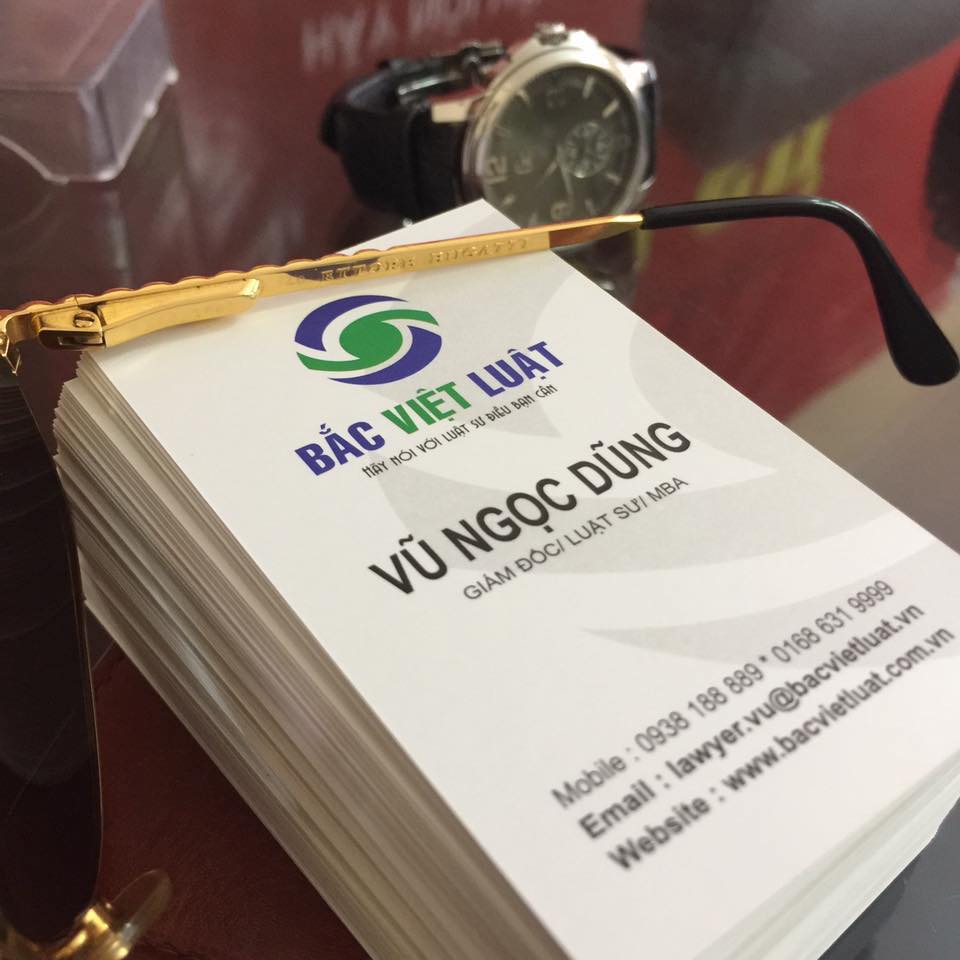 BVL LAWFIRM – BAC VIET LUAT
Ad: G3, Vinhomes Greenbay, Me Tri, Cau Giay District, Ha Noi City
Tel: (+ 84) 938188889 – (+ 84) 1686319999)
Email: dichvu@bacvietluat.vn – lawyer.vu@bacvietluat.vn
---------------------
" TELL THE LAWYER, WHAT YOU NEED"
M&A – LAW – CONTRACTS – IP – BRAND – INVESTMENT – LAND LAW
Hãy là người đầu tiên thích nội dung này!